Last year my book came out in Spain, and this year I am thrilled to see its publication in Sweden! Bork bork bork.
I'll be onstage at the Goteborg Book Fair on September 24th, chatting about my book in conversation with author Ulf Ellervik and journalist Lisa Kirsebom.
Love that they just used the template of the British cover for my book, but with the delightul "Droger" rather than "Drugs".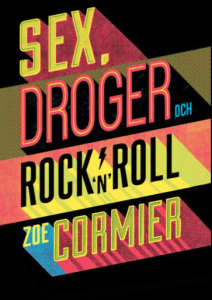 Also very pleased to see my name on the same bill as Patti Smith in the programme guide. Will never forget seeing her when I was 11 years old, when my father brought her onstage in Toronto after taking 16 years to raise her kids. Force of nature then, and force of nature now.