All I can say is: Thank god my dad lives in Canada and can't see this. My face on the cover of The Times.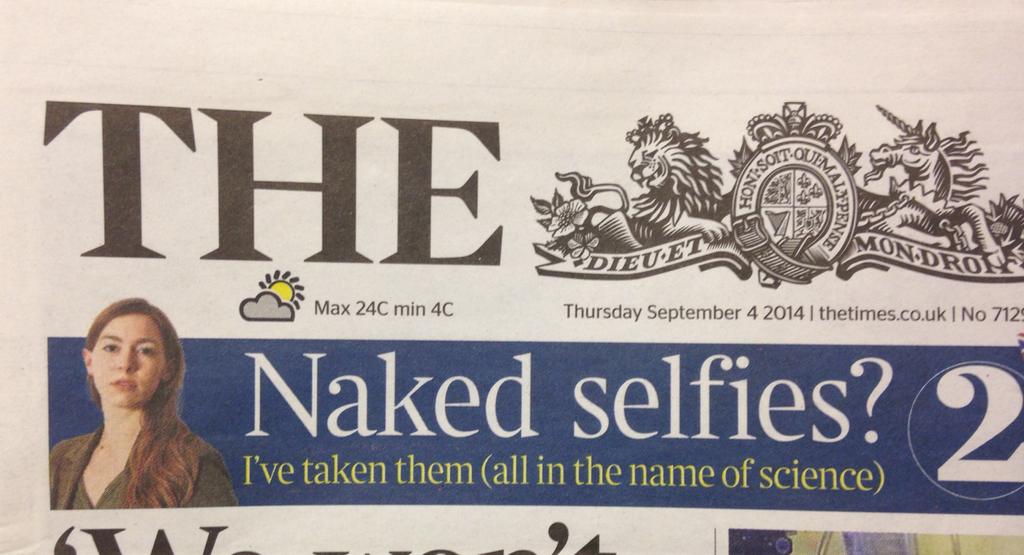 I would like the jury to note that I didn't write the headline.
Full story, on selfies, nudity, my pubic hair and all in a video on New Scientist here.